Funeral services are planned Saturday afternoon, May 4, in Cumberland, for a 36-year-old Barron man, Christopher Etchison, who was found dead in a cabin in a heavily wooded area east of Sandstone, Minn., on April 23, four days after his family reported him missing from his home.
Three Barron County residents face charges in connection with the case, but the alleged offenses only involve felony identity theft and/or misdemeanors, according to Barron County Circuit Court records.
The defendants include Jesse J. Scribner, 20, of Clayton, and Levi S. Mattila, 18, formerly of Barron, each of whom has been charged with ID theft in connection with the use of Etchison's credit card to buy fuel at a Barron convenience gas station on April 13—a day after his death following an alleged drinking party at the Pine County cabin, according to an April 25 criminal complaint.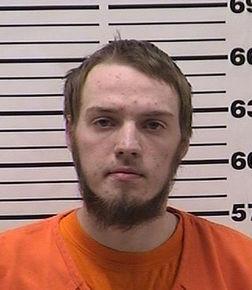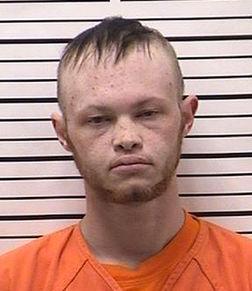 Each of the two men have also been charged with misdemeanor obstruction, while defendant Scribner was charged with misdemeanor bail jumping in connection with an unrelated 2018 prescription drug case.
Court records also said that 18-year-old Marcella J. Hill, of Chetek, is facing a misdemeanor obstruction charge in connection with the case.
Thus far, Minnesota Circuit Court records list no pending charges against any of the Wisconsin defendants.
Court records said defendants Scribner and Mattila, who is now a resident of Turtle Lake, are each free on $5,000 signature bonds pending preliminary hearings Monday, May 13.
Defendant Hill isn't scheduled for an initial appearance until Wednesday, May 22. A summons was completed Thursday, April 25.
Stories don't check out
City police logs said a family member called Barron police on the morning of April 19 to report that Etchison hadn't been seen in a week.
The last that the family member knew, "Chris had told him he was going to Danbury with friends," the logs said.
Later the same morning, family members filled out a missing person form, telling police they had last talked to Etchison on April 11. Etchison's cell phone number "went straight to voicemail," and dispatchers tried to "ping" it without success.
A Barron officer went to Etchison's home later on April 19 and spoke to his then-roommate, identified as defendant Mattila.
Mattila allegedly said "he last saw (Etchison) April 12 just before he (Mattila) left for work." He said he'd tried "to get a hold of (Etchison) and received no response," but wasn't worried "because (Etchison) was an adult," the complaint said.
Hill, whom the complaint identified as another roommate, told the Barron officer she had last seen Etchison the night of Saturday April 13, telling her "he wouldn't be home until (April 15)." She said she "looked outside and saw (Etchison) get into a black car" with two other occupants.
A second Barron officer spoke to Mattila's boss at a local restaurant, only to discover that Mattila "did not start working there until April 15."
The same officer checked at WESTconsin Credit Union, where Etchison had a bank account. There was "almost daily activity" on the account, but the last entry was on Saturday afternoon, April 13, when the card was used to buy just over $10 worth of gasoline at the Kwik Trip convenience store/gas station.
Store personnel retrieved surveillance video from inside and outside the store at the time the gas was purchased.
The officer watched as a man "wearing a yellow and black jacket and a hat" paid for the gas at the register, and entered the credit card information on the store keypad. Another video showed the driver of the car, described as a man wearing camouflage clothing and a hat, pumping the gas. The same video showed a woman sitting in the back seat of the car.
The two city officers viewed still images from the video and identified Mattila and Hill as two of the people in the vehicle, the complaint said.
In a later interview, defendant Scribner said he'd been staying at Etchison's apartment for a week before Etchison disappeared. He told a story similar to that of defendant Hill, but said Etchison had left the night of April 12, not April 13. Scribner allegedly said Etchison was headed "to a party in Danbury" and invited him and defendant Mattila to go along, but "they told him no and just stayed at the apartment and watched TV."
When he was shown the Kwik Trip video, Scribner allegedly said Mattila had used the credit card, but "denied knowing what (had) happened to Etchison."
In a separate interview, Mattila allegedly denied using Etchison's credit card, but allegedly confessed when he was shown images from Kwik Trip, and further admitted that all three defendants accompanied Etchison "to a cabin in the middle of nowhere."
After further questioning, Mattila allegedly stated Etchison "got into a drinking contest and they brought him to the cabin because he was really drunk."
Later, Mattila "indicated (that the defendants) noticed (Etchison) was unresponsive and (they) knew he was dead."
The three left and returned to Barron. Mattila allegedly said "they found (Etchison's) credit card and used it to purchase gas."
Shell Lake tip
According to the Pine County Sheriff's Department records office, Barron police alerted Pine County dispatchers in the early morning hours on April 23, that information they received indicated that Etchison might be found deceased in a cabin east of Sandstone, Minn.
Barron police alerted Pine County authorities after getting the tip, which came from the Shell Lake Police Department. Shell Lake police said their information indicated the cabin might be near Sandstone, Minn., north of Danbury.
Nine hours after getting the notification, Pine County investigators reported finding a cabin on McDermott Creek Road, and found Etchison's body inside.
There was "no obvious cause of death," the Pine City, Minn.-based records department announced.
A team of investigators from the sheriff's department and the Minnesota Bureau of Criminal Investigation arrived to process the scene. Investigators later "interviewed persons of interest identified by the Wisconsin authorities."