A "Safer at Home" state order took effect at 8 a.m. on Wednesday, March 25, and it prohibits nonessential travel and business operations throughout the state.
The order by Gov. Tony Evers, similar to the past order that closed bars and restaurants and banned gatherings of 10 people or more, includes more clarifications and guidance to what should be closed and what can remain open.
Under the direction of Evers, it was issued by Department of Health Services Secretary-designee Andrea Palm. It will be in effect through 8 a.m. on Friday, April 24, or until a superseding order is issued.
Individuals do not need special permission to leave their homes, but they must comply with the order as to when it is permissible to leave home.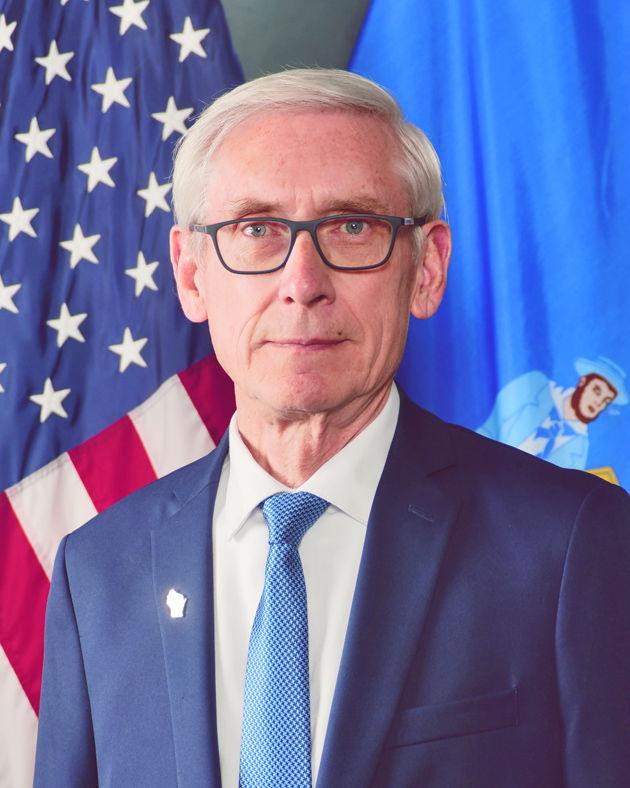 Essential businesses or operations do not need documentation or certification to continue work, if done in compliance with the order, such as limiting gatherings to fewer than 10 people and maintaining social distancing. Minimum basic operations and working from home is encouraged.
The order specifies law enforcement officers, including county sheriffs, may enforce the order. Violation or obstruction of the order could result in up to 30 days imprisonment and up to $250 in fines.
Permitted activities
Under this order, Wisconsin residents are able to:
• Perform tasks essential to maintain health and safety, such as obtaining medicine or seeing a doctor
• Get necessary services or supplies for themselves or their family or household members, such as getting food and supplies, pet food and supplies necessary for staying at home
• Care for a family member in another household, older adults, minors, dependents, people with disabilities or other vulnerable persons
• Recreate outside, such as walking, biking, hiking or running, if social distancing is maintained. Team sports such as basketball, soccer and football are not allowed. Playgrounds are closed
• Perform essential work or operations, as listed under "essential business"
Essential businesses
Businesses and operations allowed under the Safer at Home order include, but are not limited to:
• Hospitals, clinics, home health, pharmacies, health care supply stores
• Stores selling groceries and medicine, including convenience stores, farmers' markets and food banks. Businesses that ship or deliver groceries and goods to homes can remain open
• Restaurants and bars shall close but can remain open for takeout or delivery service. No seating, eating or self-dispensing of products is allowed on premise
• Manufacturers, distributors and other supply-chain industries
• Mail and delivery services
• Motels and hotels, but pools and gyms must be closed and gatherings are restricted
• Child care facilities, with some limitations
• Gas stations and auto repair facilities
• Banks, credit unions and insurance agencies
• Laundry businesses, dry cleaners and services necessary for maintaining the safety and sanitation like garbage collection
• Hardware stores, plumbers and electricians
• Educational institutions, for the purposes of facilitating distance learning
• Media, like newspapers, radio and television
• Jobs that help other businesses maintain basic operations, like security and payroll
• Law and safety, and essential government functions will continue under the recommended action
The order contains detailed information regarding permitted activities and essential businesses which can be viewed online at www.chetekalert.com.
If a business is unsure about whether or not they are exempted from this order, please contact the Wisconsin Economic Development Corporation by visiting https://wedc.org/essentialbusiness/.
Barron County Department of Health & Human Services has issued a travel advisory, specifically for those coming from outside of the county.
People with cabins or other recreational properties are strongly recommended to stay home and not travel to Barron County. If they do, they should self-quarantine and monitor for symptoms for 14 days, and bring supplies with them to do so. Self-quarantine does not permit shopping at local stores for supplies.
"Yes, this is for anyone coming from outside of Barron County to a seasonal home or property within Barron County," said Sarah Turner, public health specialist with Barron County DHHS. "It is for people coming from anywhere other than Barron County, regardless of how many [confirmed cases of COVID-19] are in the area they came from."
This would also apply to "snowbirds," or people returning from winter homes, Turner said.
The county has large populations of older adults and people who are more vulnerable to symptoms of COVID-19. Being a rural area, the county also has limited health care capacity. These reasons have prompted the travel advisory, noted the Barron County Department of Health and Human Services.
Also, Barron County campgrounds will remain closed until further notice.