Chippewa County Judge James Isaacson approved the sale of five Gordy's Market stores, which are being acquired by grocery supplier Nash Finch with a credit bid of $15,100,000.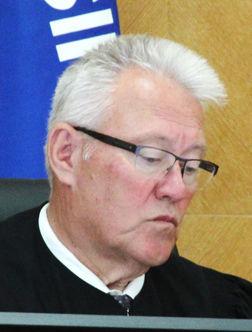 On Friday afternoon, March 8, Bill Jacobs, vice president at Nash Finch, affirmed to the court that his company approved of purchase of the Gordy's Market Inc. properties in Chetek, Barron, Cornell and two locations in Chippewa Falls.
Other objections stipulations to the sales had been settled and were withdrawn, other attorneys told Isaacson, and this allowed the sales to move forward.
Court filings said Nash Finch would honor the accrued PTO and benefits of employees, would hire "substantially all employees of GMI" and would pay GMI's share of health care plan claims prior to the receivership case. Isaacson said these aspects made this a good deal for the stores and the employees.
Isaacson approved the sales and court was adjourned. 
Jacobs declined to comment after court and directed a reporter's questions to Nash Finch's public relations department.
In December 2018, Nash Finch began a receivership case, claiming Gordy's owed them more than $46 million in broken contracts, loans and inventory. A receivership is a type of corporate bankruptcy case where a third party, or receiver, runs the business while the debtor's obligations are settled on behalf of the creditors.
Previously, on Wednesday, March 6, an auction was held in Milwaukee to sell off the Gordy's stores in Chetek, Barron, Cornell and two stores in Chippewa Falls. Six parties, of 15 contacted, reviewed confidential financial information on Gordy's assets prior to the auction, but there was only one bidder at the auction, which was Nash Finch.
Nash Finch used $15,100,000 of it's claim as a credit bid to purchase GMI's assets.
More details about the hearing will be published in the Wednesday, March 16, edition of The Chetek Alert.