A statewide warrant was issued Wednesday, Jan. 30, for the arrest of a Wausau man charged in connection with first-degree child sex assault in a case involving a 14-year-old Cameron girl, according to Barron County Circuit Court documents.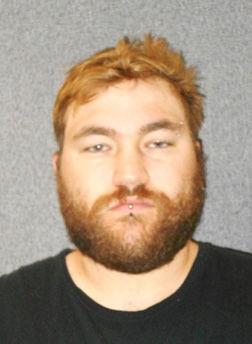 The complaint identifies the defendant as 32-year-old Jeremiah W. Paquin, of N. Sixth St., Wausau, Wis. He is wanted in connection with an assault alleged to have taken place on Jan. 18.
The complaint was filed after an investigation by the Cameron Police Department and includes information from the Barron County Sheriff's Department, the Chippewa Valley Child Advocacy Center in Eau Claire, and Amery Hospital.
The victim told investigators she had used her cell phone to meet a man on Facebook, and that he allegedly arranged to have sex with her at her home.
The complaint links the defendant to the crime with photos taken from the cell phone, a driver's license photo, and surveillance video taken in Cameron on the day of the alleged assault, which shows a vehicle registered to the defendant.
Records show Paquin is a registered sex offender who has been convicted of second degree child sex assault in Barron County in 2008.
This article is free. See more articles and photos online with a subscription.