Chetek Police will enforce the Safer at Home order via charges or citations, but Chetek Police Chief Ron Ambrozaitis said they won't be stopping everyone on the street to see where they are going.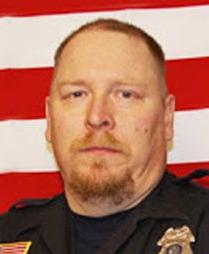 Gov. Tony Evers' order, effective Wednesday, March 25, banned non-essential travel and allowed law enforcement officers to issue a ticket or a misdemeanor charge under state statute. Only travel related to essential business, certain outdoor recreational activities, care of others, travel to get needed supplies (food, materials for distance learning, etc.) or travel to return home from away, would be allowed.
The order will remain in effect through Friday, April 24.
As of Monday, March 30, Ambrozaitis said nonessential travel violations hadn't been an issue and people seemed to be following the order. He hoped people would continue to do so.
"I don't want it to get to that point," he said. "But we need to do our part. Everyone has to do their part if we are going to beat this. Non-essential travel is non-essential travel."
Outdoor recreation is allowed, such as activities that are done alone or in very small groups, like hiking, biking or running. Fishing and ATV riding is allowed, but social distancing should be followed.
Currently Barron County ATV trails are closed, excluding the Wild Rivers and Cattail trails which are open year round. The trails are closed to protect them from damage during the spring thaw and not due to the Safer at Home order.
Barron County Department of Health and Human Services issued a travel advisory last week, asking people with summer homes or cabins to stay away for now. If they did come to their Barron County property, they must self-quarantine for 14 days and monitor for symptoms. This even barred getting supplies at local stores.
"If you needed supplies, you should have brought them with you," Ambrozaitis said.
On Monday morning, Ambrozaitis said he had received several complaints from citizens saying there were vehicles with out-of-state license plates driving around the city.
While on patrol, he saw three out-of-state plates drive out of town. He talked to a fourth one in the city, and they said they had done a 14-day quarantine. A fifth person claimed to have not heard of the travel advisory and was going to a part-time residence.
Ambrozaitis said most people will get warning and only those that blatantly disregard the order will be ticketed. For example, if he talks to someone who is traveling to a cabin, but then sees them out driving a few hours later, that could be considered a violation.
If an underage party is busted, those present could be cited for violating the travel and large gathering ban as well.
The order specifies penalties could be a fine up to $250, 30 days in jail, or both. This means it could be a simple municipal ticket, or charged as a misdemeanor. Ambrozaitis said the Barron County District Attorney would handle misdemeanors on a case-by-case basis.
But Ambrozaitis urged people to follow the order so daily life could eventually return to normal. Summer and Chetek's busiest season is right around the corner.
"The biggest thing we need to stress is that I want to have a summer—we all want to," he said.
Sheriffs ask for compliance
Sheriffs in Barron and Dunn counties issued statements on March 25 urging citizens and business owners to cooperate voluntarily with Evers' order for citizens to remain at home and for non-essential businesses to close their doors during the COVID-19 outbreak.
Barron County Sheriff Chris Fitzgerald and Dunn County Sheriff Kevin Bygd both asked for cooperation as the restrictions take effect.
"If we want our businesses to open back up and the kids to go back to school, then we need to follow this (order) for 30 days so we stop the spread of the disease," Fitzgerald said. "We need to do this for ourselves, our families, our schools, local businesses and medical facilities."
Bygd said: "This is a community effort that requires collaboration and cooperation from all. I understand and appreciate the great personal sacrifices being made … but … I know that by taking this seriously and following the recommendations, we can save lives."
The governor noted that the "order is enforceable by any local law enforcement official, including county sheriffs. Violation or obstruction … is punishable by imprisonment, fines or both."
Both sheriffs indicated that they will take enforcement action if necessary, but, at the same time, they pleaded for cooperation.
"We are simply asking for voluntary compliance … so we can move forward and defeat this pandemic," Bygd said.
"Most, if not everyone, are complying with the order so we have had to take no enforcement action (as of Wednesday afternoon, March 25)," Fitzgerald said. "Anyone with a concern over a violation should contact our dispatch center at 715-537-3106."