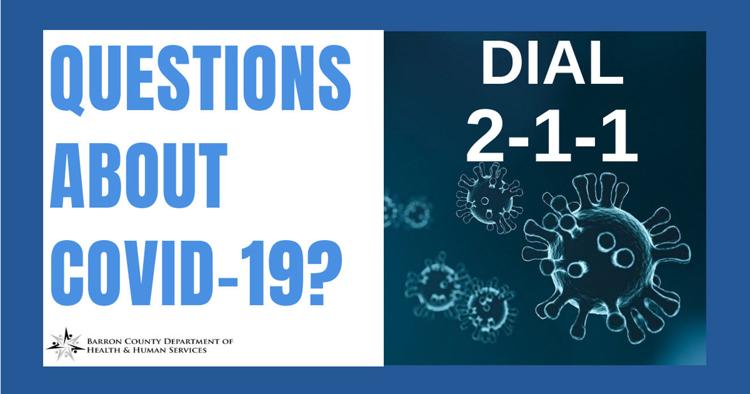 Barron County Department of Health & Human Services has issued a travel advisory, specifically for those coming from outside of the county.
People with cabins or other recreational properties are strongly recommended to stay home and not travel to Barron County. If they do, they should self-quarantine and monitor for symptoms for 14 days, and bring supplies with them to do so. Self-quarantine does not permit shopping at local stores for supplies.
"Yes, this is for anyone coming from outside of Barron County to a seasonal home or property within Barron County," said Sarah Turner, public health specialist with Barron County DHHS. "It is for people coming from anywhere other than Barron County, regardless of how many [confirmed cases of COVID-19] are in the area they came from."
This would also apply to "snowbirds," or people returning from winter homes, Turner said.
The county has large populations of older adults and people who are more vulnerable to symptoms of COVID-19. Being a rural area, the county also has limited health care capacity. These reasons have prompted the travel advisory, noted the Barron County Department of Health and Human Services.
Also, Barron County campgrounds will remain closed until further notice.
For people with questions about COVID-19, DHHS says people can call 211 to get their questions answered.
Read more about the state order: