Suspected of setting three grass fires during the past month, a volunteer firefighter for the Barron Fire Department was arrested Thursday, May 14, by the Barron County Sheriff's Department.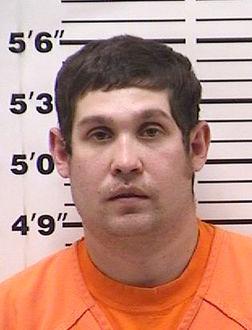 Justin Cloud, 32, of Barron, was booked in the Barron County Jail on three counts of arson and three counts of recklessly endangering safety, said Barron County Sheriff Chris Fitzgerald on Friday, May 15.
Cloud responded to one of the fires as a firefighter, Fitzgerald said. All three fires took place in the Barron Fire District.
The BFD has suspended Cloud from the department and he remains in jail awaiting charges from the Barron County District Attorney.
There have been 350 wildfires in the state this year, according to the Department of Natural Resources, and fire danger has been high this spring for Northwest Wisconsin.