A man who allegedly made videos of himself saying he wanted to have sex with children, and who allegedly appeared near school grounds, has been arrested on a disorderly conduct charge, according to local police.
School officials say the man did not come in contact with any student at the school and the school's security procedures meant staff were quickly alerted to the man's suspicious presence near the playground.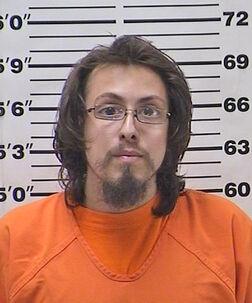 Tyler V. Bronstad, 22, of Chetek, was arrested by the Chetek Police Department and the Barron County Sheriff's Department on Wednesday, afternoon, June 2. He was charged in Barron County Circuit Court on Thursday, June 3.
School supervisors who monitor students and the playground during recess are trained to recognize suspicious activity around the school, said Roselawn Elementary principal Scott Kowalski.
Once they recognize somebody they will engage with them to ask them to identify themselves or they will call administrators," Kowalski said.
The recess area is fenced, making it easier for supervisors to monitor for anyone who should not be there. The only access is from the building or one of the large entry gates for the bus lanes. "We have never had an unidentified person enter the recess area during the school day," Kowalski said.  "We also have access to outdoor cameras which covers areas of the Roselawn Elementary perimeter."
However, he added that the playground is open and used by other community members after school and on the weekends, and the grounds are not monitored at those times.
"It is important that parents have conversations with their children about what to do if they encounter a stranger at any time while out enjoying the nice weather during the summer," Kowalski said.
If there is a suspicious person or security concern when school is in session, the staff will call police. Kowalski said law enforcement was contacted about Bronstad on three occasions.
The incident on June 2 was relayed to school families, out of an abundance of caution, Kowalski said. "An incident like this very rarely happens," he noted. "We wanted our families to know of the issue and have the ability to make a decision on what they wanted to do with their child.
"At no time did the individual come in contact with any children or was on school grounds," Kowalski said. "As stated earlier, our grounds are completely surrounded by fencing and the individual was identified immediately. Due to the terrific awareness of our school staff, they identified the unusual behavior immediately and authorities were contacted right away."
Chetek Police Lt. Jessica Larson said officers have been and will continue to do extra patrols around the school and within city limits.
If released on bond, conditions stipulate that Bronstad remain at least two blocks from the school. If he violated that zone, he could be arrested and charged with bail jumping charges, Larson noted.
Bronstad's address is within the two-block zone and Larson said he would have to find another place to reside while that bond was in effect.
Some comments on social media posts about the story have alluded to vigilante justice against Bronstad. Larson said people should not do that.
"Because we do not want people taking matters into their own hands, we have been open and honest with the community regarding this situation," Larson said. Any acts of violence or anyone threatening violence would be handled by police on a case-by-case basis and could result in charges, she said.
posts described in complaint
The Chetek Police Department said officers had received multiple calls on Wednesday, June 2, about a man making "disturbing videos referencing young children." The CPD had also received multiple phone calls about the man allegedly being near Roselawn Elementary School in Chetek. In May, Bronstad was allegedly at the school playground several times before being told to leave by staff, according to the criminal complaint.
The case remains under investigation by the Chetek Police Department and further charges may be filed, said CPD Lt. Jessica Larson.
According to the criminal complaint, police were notified by concerned citizens about two videos on social media that were allegedly made by Bronstad around May 31. In a "stories" video, which appear publicly on a person's Facebook profile for a day, Bronstad allegedly stated he wanted to sexually assault a child. The video is 38 seconds long and Bronstad claims it is a joke. Then, he allegedly states again he wishes to sexually assault a young child.
In the second video, which is 18 seconds long, Bronstad allegedly talks about young children and then states, " ... I'm a child molester, yes I am, no I'm not, yes I am."
A Chetek police officer said she received 50 complaints about the defendant's videos.
Staff at Roselawn reported seeing Bronstad near the school, appearing to be staring at students on the playground, on three occasions between May 3 and May 14. The first time, a staff member said Bronstad left the area after seeing the staff member.
The next week, the staff member said Bronstad was inside the school's fenced and gated playground area. School administrators and staff were notified and students were moved to secure locations.
On May 13, another staff member called police about Bronstad allegedly watching students on the playground. When confronted about why he was there, Bronstad allegedly said he was going for a walk, then said he was looking for his sister and said a name that did not match any student in the school.
Bronstad was arrested at his residence on June 2. Dispatch logs reported he was allegedly near the school around 2:20 p.m.
At an initial court hearing on June 3, a cash bond was set at $100, with conditions to not be within two blocks of Roselawn Elementary. According to court documents, his address is one block away from the school. Bronstad remained in jail as of Tuesday, June 8.
His next scheduled court date is Wednesday, June 9.